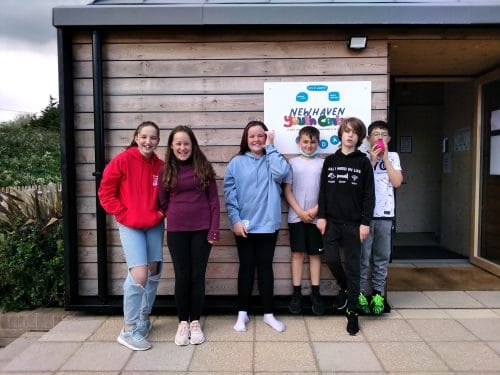 SCDA Youth Team are focused on authentic grassroots youth work, with an emphasis on focusing on the young person as an individual, not just young people as a group. We believe that it is important that work with young people is always done with, sometimes for, but never to young people, ensuring that they still possess a sense of ownership and belonging over the projects, activities and decisions that are made at Newhaven Youth Centre.
Ethos
Our central theme of working is to continue to promote the positive wellbeing, personal and social development of young people from age 8-18 years.
Purpose
To provide opportunities for young people in Newhaven and the surrounding areas to access safe spaces, personal development, mental, emotional and physical wellbeing, increasing life skills, and youth voice activities.
Introduction to Newhaven Youth Centre
Newhaven Youth Centre is the community base from which SCDA Youth Team work and provides a safe space and comfortable environment that young people have ownership over. We appreciate that for many young people (and families), entering a new space with new people can be incredibly daunting. We offer young people the opportunity to meet the team over a cuppa and biscuits, in the centre, without any other young people here. The aim of this is to remove some of those unknowns before attending a session with other young people.