Subscribe to the Lewes District Food Partnership mailing list
LDFP Accessing Emergency Food & Financial Support
Lewes District Food Partnership is funded by East Sussex County Council and Public Health England. We work in East Sussex alongside four other District & Borough level food partnerships in Wealden, Eastbourne, Hastings and Rother, with a view to feeding into a county wide food strategy.
LDFP is housed by Sussex Community Development Association (SCDA) as part of their food security service and is chaired by Stef Lake, the food security project manager. Lewes District Food Partnership has been operational since October 2020. Initially we undertook a mapping exercise, developing a food system overview.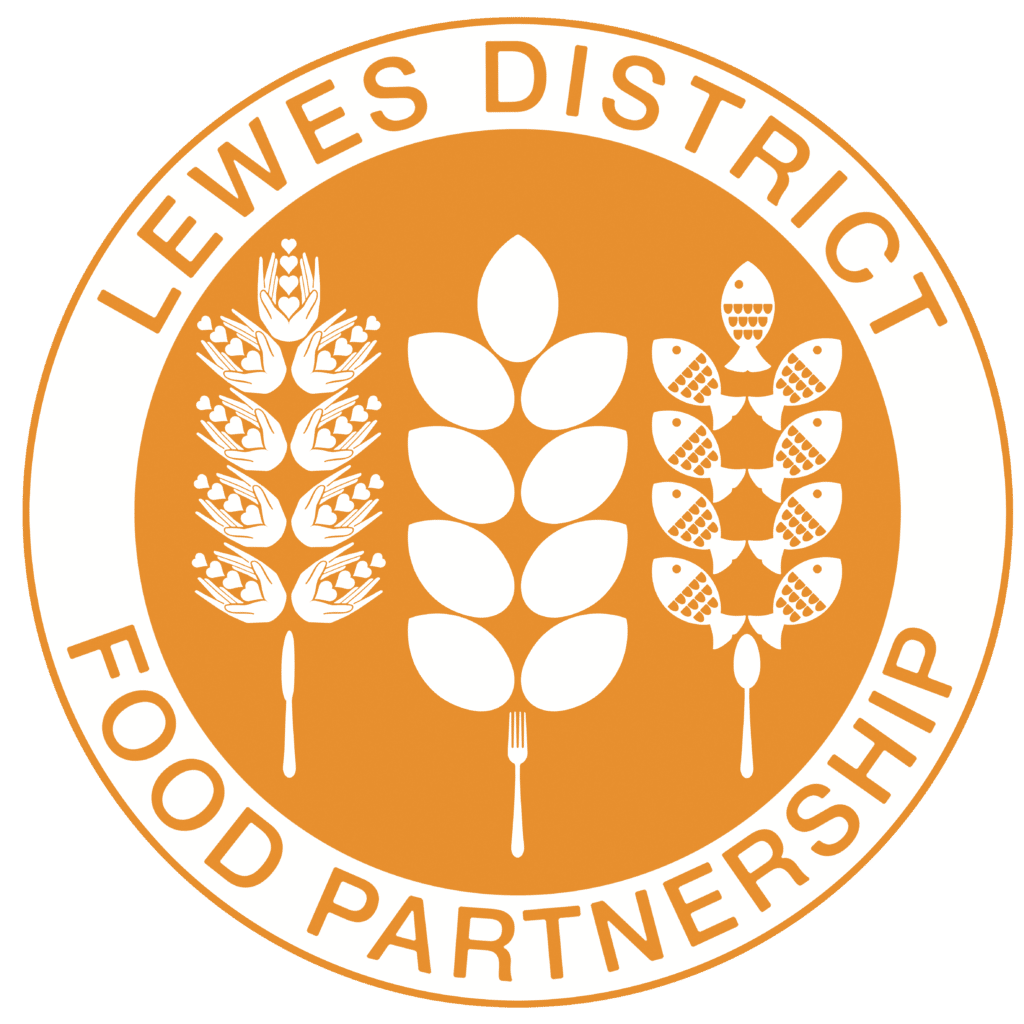 Through this place based work we have connected with stakeholders from Lewes District Council, Brighton and Sussex Universities, Plumpton College, local community food organisations, food businesses, growers, third sector and voluntary organisations. From these initial conversations a committed steering group has emerged, leading on the direction of the food partnership.
The steering group has been meeting monthly since June 2021 to set out and develop its vision and aims for the future and to identify short and long term priorities.
Partnership activities: 
LDFP have established an emergency food network, who meet monthly to share updates and resources. This group has developed a Jargon Buster around emergency food provision in line with LDFP's aim of moving beyond foodbanks and exploring a range of models of emergency and affordable food provision. In April 2022 they put out a Statement On Cost Of Living Crisis and worked closely with Lewes District Council on their response, successfully calling for a long term, strategic response to food poverty.
We are now working on developing a Grow Cook Eat network to bring together community groups with a growing, cooking or social eating component, with a view to identifying opportunities for collaboration. Most recently LDFP have agreed a work plan for 2022-23 which will establish LDFP more broadly, raising awareness across the district and collectively working towards our vision and aims.
The six priority areas are:
How can organisations build community wealth?
What are the links between food & other essential living costs – how can we ensure a joined up approach during the cost of living crisis?
How can we move beyond foodbanks and develop a sustainable approach to tackling food insecurity?
How can we engage farmers & producers to work towards more sustainable methods that promote bio-diversity, soil health & nutrient rich food?
How can connections be fostered to promote community growing, cooking & eating?
How can schools become community hubs for the development of a good food movement?
Get involved: 
Please email food@sussexcommunity.org.uk if you would like to become involved with LDFP. You can:
Join our mailing list for monthly updates
Receive a copy of our food charter
Learn more about volunteering opportunities
Join one of our subgroups