See our latest report
LDFP_Feeling The Pinch_Final Report 2023
Click here to visit the Lewes District Food Partnership Website
Do you run a sustainable food business, community project, local farm or allotment in Lewes District or Eastbourne? Are you a champion of healthy, locally produced food? Eastbourne and Lewes District Food Partnerships are hoping that their efforts to develop a place based approach to food security will be recognised by a Sustainable Food Places Bronze Award, and would love to include you.
Sustainable Food Places is a network of cross-sector partnerships that are using food as a vehicle to drive positive change. The network helps people and places to share challenges, explore practical solutions and develop best practice in all aspects of healthy and sustainable food.
Their awards are open to any place – be it a city, town, borough or district – which is a member of the network. The awards programme recognises and celebrates the success of places across the UK who take a holistic and systems approach to sustainable and healthy food.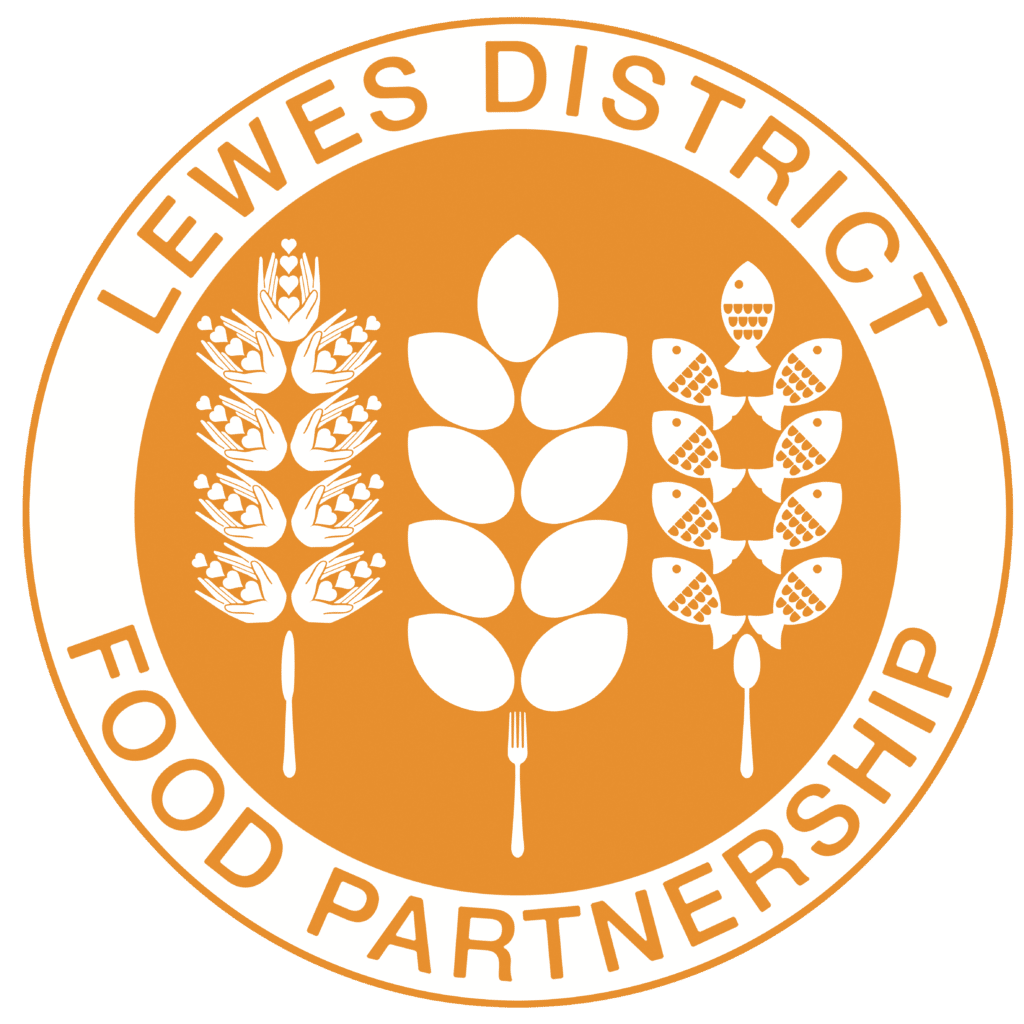 Eastbourne and Lewes District have both established successful food partnerships, which bring together a diverse range of groups, organisations and individuals working across the food sector. In Lewes District, partners include Lewes Football Club, Incredible Edible in Seaford, Ringmer Community Orchard and The Havens Food Coop in Denton. Eastbourne's partners include Our Neighbourhood's Community Kitchen at Leaf Hall, Gather Community Garden and award-winning JCS Meats and Provisions.
Stef Lake, chair of Lewes District Food Partnership, said: "There is so much fantastic work happening across Lewes District to ensure that local people have access to locally grown, sustainably produced and (most importantly!) delicious and nutritious food. We have worked with local farms and food businesses such as Lovebrook in Kingston, which is an incredible space in the heart of the South Downs, which includes a regenerative farm and forest garden, therapeutic wellbeing days and a farm shop. This is exactly the sort of thing we want our Bronze award application to celebrate."
Nancy Wilson, Eastbourne Food Partnership coordinator said, "We are delighted at this opportunity to celebrate Good Food across Eastbourne. From Rooted Community Food, a project using their single allotment plot to grow 1 tonne of cost-free organic produce for community food projects, to the increasing number of local restaurants prioritising the wonderful produce available in Sussex such as the newly opened Light restaurant at the Towner gallery, we are seeing a town-wide commitment to making great food available to local people. This Bronze award application is a great opportunity to bring together the Good Food stories of our town to build momentum towards better food futures for all in Eastbourne"
If you would like to be included in the awards application contact Nancy (Eastbourne) or Stef (Lewes District) by emailing [email protected]  or [email protected]
Lewes District Food Partnership is funded by East Sussex County Council and Public Health England. We work in East Sussex alongside four other District & Borough level food partnerships in Wealden, Eastbourne, Hastings and Rother, with a view to feeding into a county wide food strategy.
Through this place based work we have connected with stakeholders from Lewes District Council, Brighton and Sussex Universities, Plumpton College, local community food organisations, food businesses, growers, third sector and voluntary organisations. From these initial conversations a committed steering group has emerged, leading on the direction of the food partnership.
The steering group has been meeting monthly since June 2021 to set out and develop its vision and aims for the future and to identify short and long term priorities.
Partnership activities: 
LDFP have established an emergency food network, who meet monthly to share updates and resources. This group has developed a Jargon Buster around emergency food provision in line with LDFP's aim of moving beyond foodbanks and exploring a range of models of emergency and affordable food provision. In April 2022 they put out a Statement On Cost Of Living Crisis and worked closely with Lewes District Council on their response, successfully calling for a long term, strategic response to food poverty.
We are now working on developing a Grow Cook Eat network to bring together community groups with a growing, cooking or social eating component, with a view to identifying opportunities for collaboration. Most recently LDFP have agreed a work plan for 2022-23 which will establish LDFP more broadly, raising awareness across the district and collectively working towards our vision and aims.
The six priority areas are:
How can organisations build community wealth?
What are the links between food & other essential living costs – how can we ensure a joined up approach during the cost of living crisis?
How can we move beyond foodbanks and develop a sustainable approach to tackling food insecurity?
How can we engage farmers & producers to work towards more sustainable methods that promote bio-diversity, soil health & nutrient rich food?
How can connections be fostered to promote community growing, cooking & eating?
How can schools become community hubs for the development of a good food movement?
Get involved: 
Please email [email protected]  if you would like to become involved with LDFP. You can:
Join our mailing list for monthly updates
Receive a copy of our food charter
Learn more about volunteering opportunities
Join one of our subgroups