Our team of cookery volunteers makes up to 300 delicious portions of food each week using surplus fruit and veg. Our freshly cooked meals are frozen and shared through our other food projects.
Our kitchen is run entirely by volunteers, who plan recipes, source ingredients & come together to cook three times a week.
We are looking forward to being able to open our kitchen to the wider community once lockdown restrictions are lifted, with a range of cookery classes and skills workshops.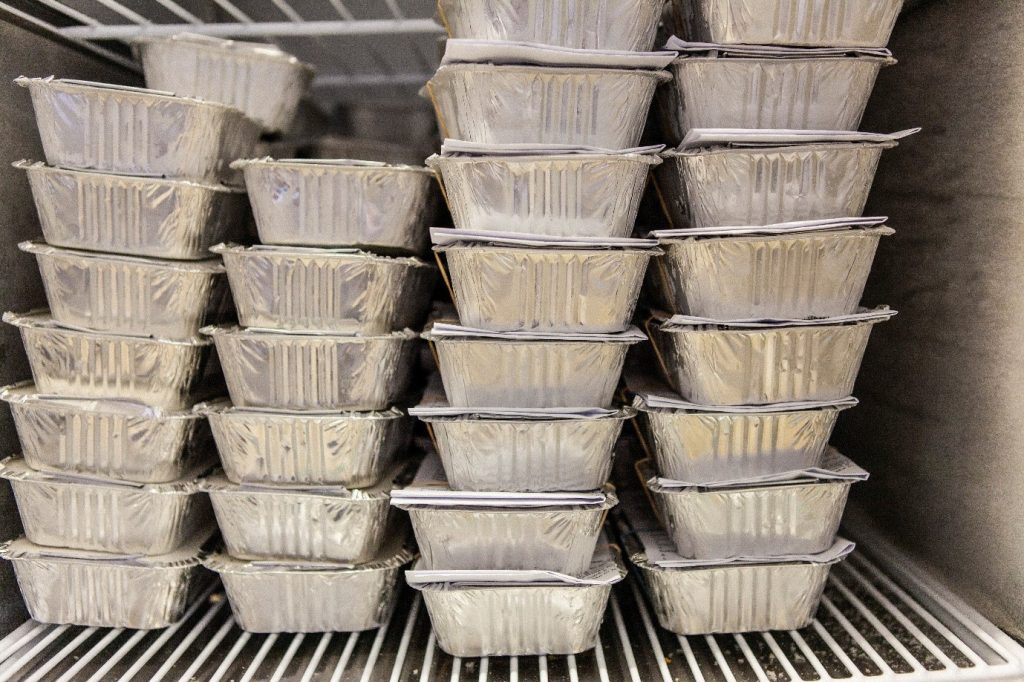 "Thank you very much for making [these meals] for us. I had the dahl and the chana masala. They were both lovely and my personal preference was the dahl. Thank you for the recipes as well, I will definitely try them as another option for healthy, nutritious food on a budget."
~A community supermarket client