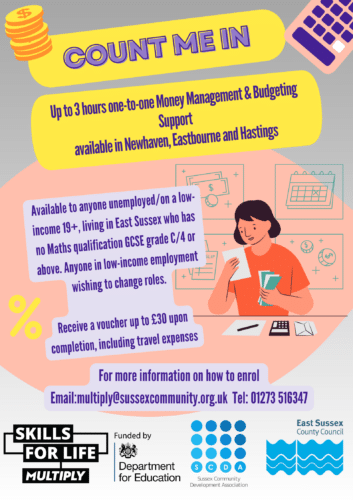 Whether you need to get better at managing your bills, budgeting or you want to improve your potential at work – the government's free Multiply programme can help you. Take the Multiply quiz to find out what courses and initiatives can help you.
Visit skillsforlife.campaign.gov.uk/multiply
If you are 19+, living in East Sussex and have no Maths qualification GCSE grade C/4 or above or for anyone over 50, we can provide 3 hours of free support and up to £30 in vouchers via the SCDA Multiply-Count Me In! programme.
Contact [email protected] for more information.