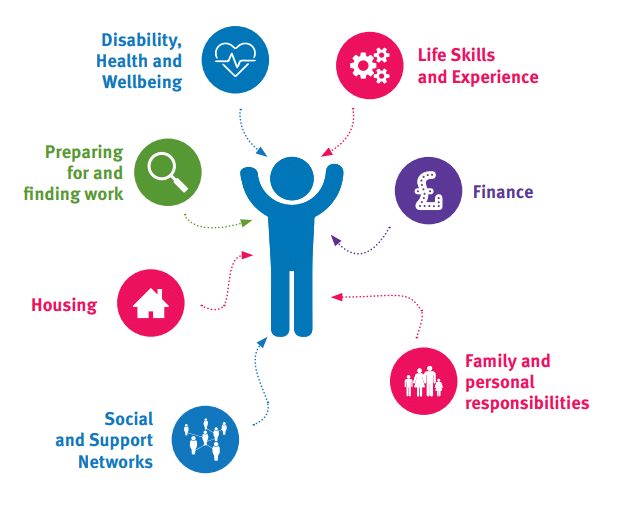 Our tailored approach focuses on seven key areas:
finding and preparing for work
friends, family and personal responsibilities
physical health, mental health and mood management
lifestyle
skills and experience
housing and money
volunteering
Everyone has a different journey and priorities on the programme to achieve their objectives. If your goal is to find employment then we will be able to support you achieve this.
Our participants have benefited from:
Creating a personalised job plan
Building confidence
Gaining a CV that is right for the job you are applying for
Searching for suitable jobs
Identifying potential employers
Support making job applications
Advice and feedback
Help with contacting local employers
Ongoing support when you get a job
Support to access job focused training
"The Support I got was fantastic. It was never an issue for Jo to speak with me. I got access to jobs that I didn't know was there. I no longer felt alone as I knew Jo was there to help me. I now have a job and everything is good. Thank you, Jo for all of your help"
How to join WHP
You can contact your work coach at Job Centre Plus and ask to be referred to the Work and Health Programme.
Or you can contact SCDA on 01273 516347, for details on how to join.