Thanks to funding from many generous funders including the National Lottery Community Fund, LandAid and Newhaven Town Council, a much needed centre for local young people is on has been built. The Newhaven Youth Centre, planned and designed with help from local young people, offers a dedicated space just for them and will be used for a wide range of activities including youth clubs, music, art, mental health and wellbeing support.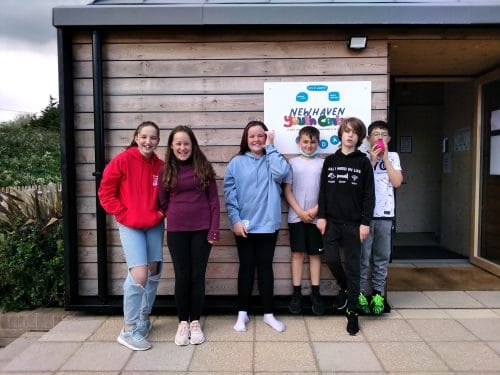 Newhaven Youth Centre is on Denton island, next to Denton Island Community Centre. The build started on 29th August 2019, with a 'Breaking the Ground' ceremony on 3rd September 2019.
The building was completed in March 2020 – just as the first Covid 19 lockdown hit. We are welcoming local young people back into the centre as Covid restrictions lift.
For more information about activities and clubs happening at the Youth Centre, email youth@sussexcommunity.org.uk or check out our social media pages!