Come along and enjoy family activities and fun at Denton Island Community Centre in Newhaven and at our community hubs in Eastbourne and Hailsham. We provide family sessions, parent/carer and child groups and activities for you and your child!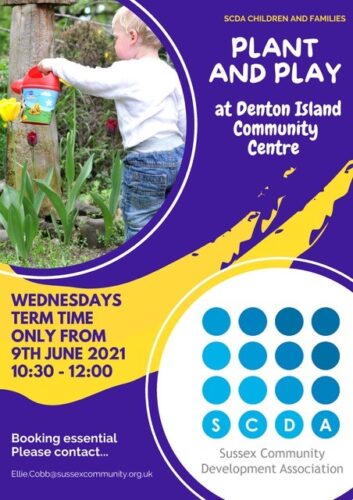 Enjoy Plant & Play sessions in the surroundings of our beautiful community gardens.
We welcome home educated groups, and run after school and holiday activities too!
All of our family and children's activities, sessions and classes are FREE or low cost and are a great way to meet and make new friends for yourself and your child. We can signpost to our other services if needed and work closely with partner organisations to deliver forest school, sensory play and wider family learning courses too.
Get in touch to find out more by calling the Families team on 01273 517250 or 07796869402 or email familylearning@sussexcommunity.org.uk.
Also happening in Summer 2021: