Get Socially Active/Recycle Newhaven wants to get you the skills you need to move on to the next level in your life. It's a practical, workshop based project for anyone over 16, where you can come and meet people and learn new skills or develop the ones you have already to take you to the next stage.
Based at Denton Island, Newhaven, it's a free and friendly space where you can network and make contacts to help you reach your goals. You will get one to one coaching and expert technical support to get you moving forward. We will make a plan together and work towards achieving the goals you have set yourself.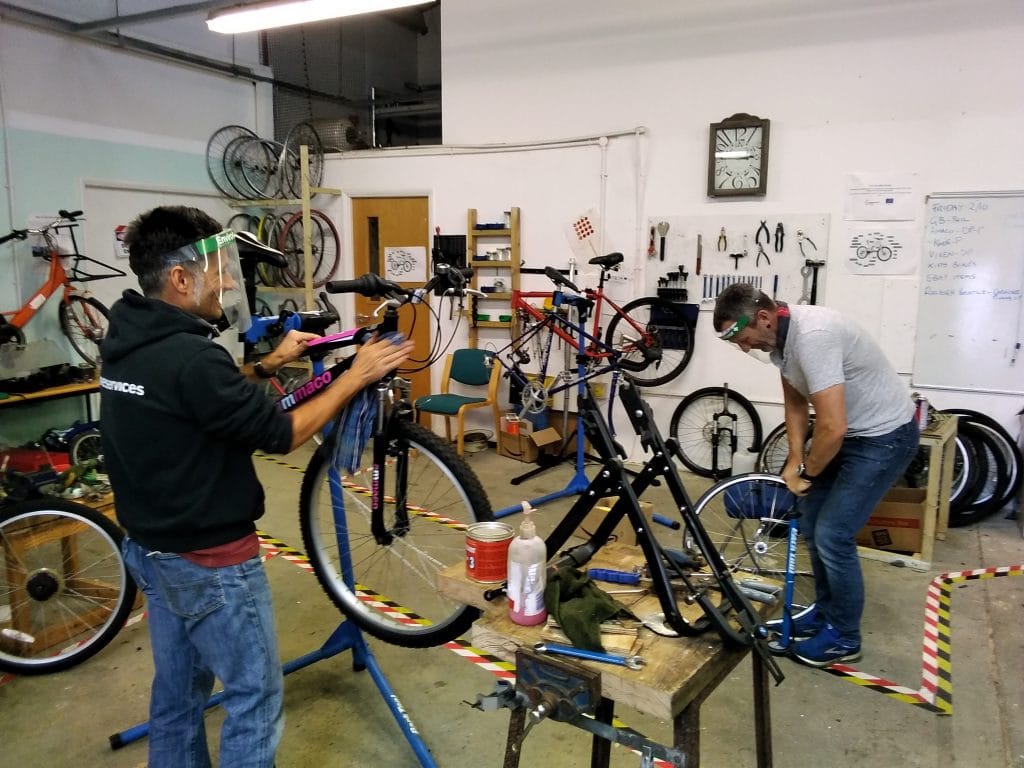 Be more confident, be more effective, be more attractive to employers. We can arrange work placements to let you gain experience and put you in touch with potential sources of income.
Joining in just takes an email or a phone call!
Contact us now to find out more on 07514666613 or email us recycle@sussexcommunity.org.uk
Donate your unwanted bike to Recycle!
What is Recycle?
Recycle is a community project which provides an environmentally friendly means of recycling unwanted bikes. If you donate your old bicycle to the project, our service team will refurbish it with the support of volunteers or local people wanting to gain work experience. The project provides a hands on training opportunity to gain new skills and experience. The bicycles are then sold and all money made reinvested back into the Recycle project. Recycle is part of the Get Socially Active project.
By donating your old bike you know your once loved bicycle will be going to a good new home; potential landfill is reduced and an opportunity is provided for a local person to gain hands on practical refurbishment experience.
How to join the project:
Do you have some time to spare and could help Recycle as a volunteer? Are you interested in helping to mend and refurbish bicycles or helping in the office with marketing or admin tasks? We would love to talk to you if you are interested in joining us as a volunteer.
Contact us now on 07514666613.