Our Hailsham allotment project started in April 2019 by securing a 5 rod plot (from Hailsham Town Council) of very overgrown weeds!  With hard work from our great band of members and local donations of planters and tools, it's really beginning to take shape. A 'name the plot' community competition gave our plot a name 'Seeds & Weeds'.
Helping at an allotment can help you make steps towards a healthy lifestyle. If you don't like the idea of pesticides in your food, an allotment allows you to choose what goes into your soil. You can also grow varieties that you might not find in the shops. Working on an allotment can also give you a peaceful place to escape to away from busy everyday life.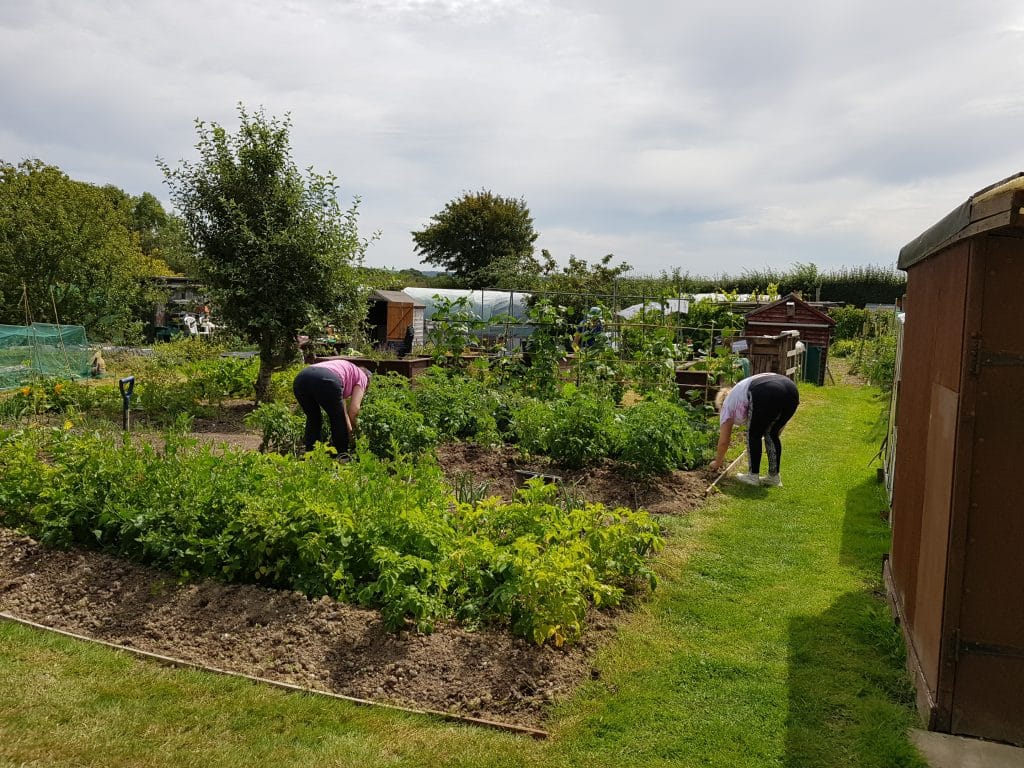 Why not join us and..
meet new people and make new friends with fellow members. Sharing advice, gardening tips and experiences with other people while you work can be a real bonding activity
save money on expensive supermarket fruit and vegetables
getting outdoors within nature and plants is good for our mental health and wellbeing. Spending as little as 15 minutes a day out in the summer sunshine can build up our levels of vitamin D which is essential for healthy teeth and bones
the exercise that comes with gardening on an allotment can be great for your physical health. Get those joints moving and limbs stretching. Just 30 minutes of gardening on an allotment can burn around 150 calories, the same as doing low impact aerobics!
help your community to keep thriving as well as essential wildlife that may inhabit in and around allotments
not only will you feel a sense of achievement when you've grown your first vegetable but also the sense of enjoyment is there too.
If you are looking to learn gardening skills or would like to sample how to grow vegetables then please get in touch. We are always on the lookout for new members. This year we've grown potatoes, runner beans, French beans, strawberries, courgettes and much more!
Open work session is Wednesday mornings 10am – 12pm.