Newhaven Advice & Information Hub
Got a problem but don't know what to do? Need help with benefits, debt and housing issues? Feeling like there's too much to deal with? You can talk to our Community Navigators on:
Phone: 01273 516032 (Mon-Fri 9.30am – 2pm)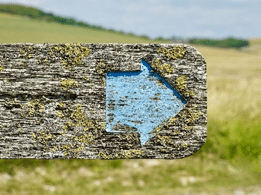 We can:
help you access information and support on anything from housing, money and finances to family, relationships and health
refer you to generalist and specialist advisors about benefits, debt and housing
link you in with local services to resolve any problems you may face
support you to access counselling and therapeutic support
refer you on to our foodbank and community supermarket
connect you with our Employability team.
A member of our team will discuss your circumstances with you and there will also be an opportunity to discuss further services and support should you need them. Our Community Navigators help link you with the right local services to solve any problems you may face, get you involved in the community or improve your health and well-being.
We know that asking for help can be overwhelming and you may not know where to turn. The team have extensive knowledge of available support and services and will work with you to assess and understand your needs. The service is confidential, non-judgmental, free and open to all.